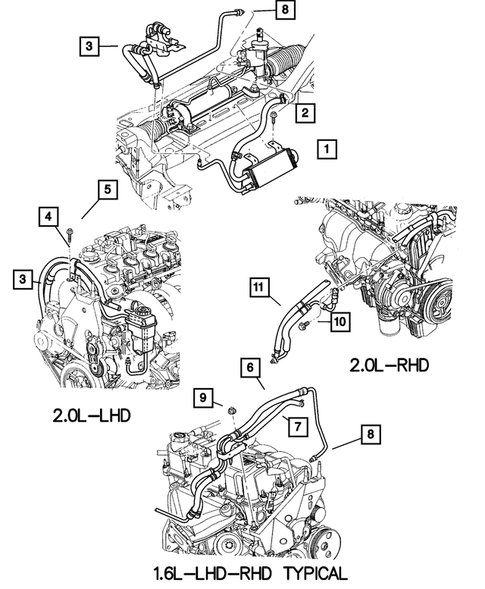 No.
Part # / Description
/ Price
Price
Discontinued
Hex Head Screw
Hex Head Screw, Cooler Mounting
M6x1.00x20.00. Cooler Attaching. Pressure Line Attaching. Cooling Module Attaching. Heat Shield To Transmission Mount.
Discontinued
Discontinued
Discontinued
Tapping Hex Head Screw
Screw
M6x2.25x19.25. Ground Strap to Clamp. Ground strap attaching. Ground Strap to Dragon Head.
Bolt And Coned Washer
Fuel Rail Mounting. Hose to Engine Block. M8x1.25x18. and eer,ees. Engine Wiring Clip to Head. Return Hose to Bracket Attaching. Fuel Rail Assembly to Intake Manifold. P/S Reservoir Bracket to Dragonhead Attach.